Posted at 14 Jun, 00:00h
in
review
It's alarming to watch, frighteningly real and skilfully drawn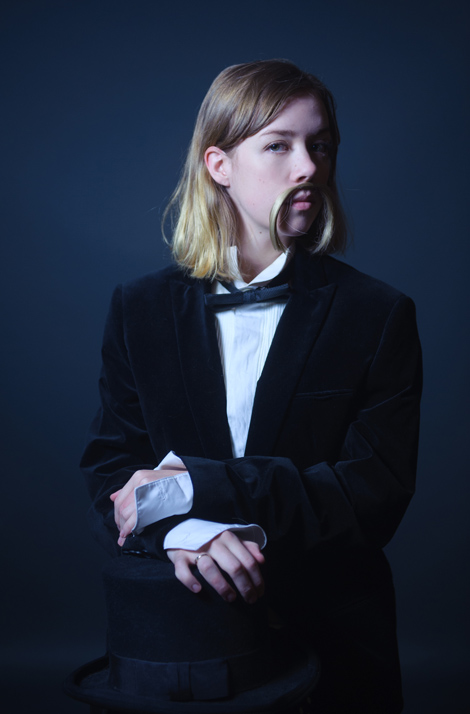 MKA. Upstairs at Tuxedo Cat. 17 Wills Street Melbourne – 14 – 28 June 2014
---
'Keen as Mustard and Sharp as Paint' MKA's HYPRTXTis a great chance to engage with some complex contemporary writing for theatre.  If you are after polished flawless production values – don't even think about it.  However if you are prepared to take the risk of being confronted and challenged by energetic, passionate totally underfunded but eternally courageous gifted theatre makers – get to the Tuxedo Cat in the next couple of days and be inspired and soak up the ambiance.
---
The Defence by Chris Dunstan @ 8pm
---
The Defence not only looks at Strindberg the man, but perhaps more importantly it decisively describes a fraught director/actor relationship between a male director (Brett Johnson), with huge issues, and a competent cooperative actress (Catherine McNamara).  It cuts to the bone – touches on a very raw nerve where the interaction between director, actor and material has unhinged the director who has, subsequently, lurched into a kind of psychotic megalomaniacal misogynistic tirade.  His abusive behaviour is endorsed throughout by his male co-workers.  It's alarming to watch, frighteningly real and skillfully drawn by writer/director Chris Dunstan and performed with flawless conviction by Brett Johnson, Catherine McNamara and Douglas Niebling.
---
Catherine McNamara plays the Actress playing Strindberg superbly.
---
The nudity and sexual references have the potential to be shocking and shockingly funny.
---
Very acute.
---
"It's alarming to watch, frighteningly real and skilfully drawn by writer/director Chris Dunstan."