Posted at 01 Aug, 00:00h
in
review
heralding a writer's renaissance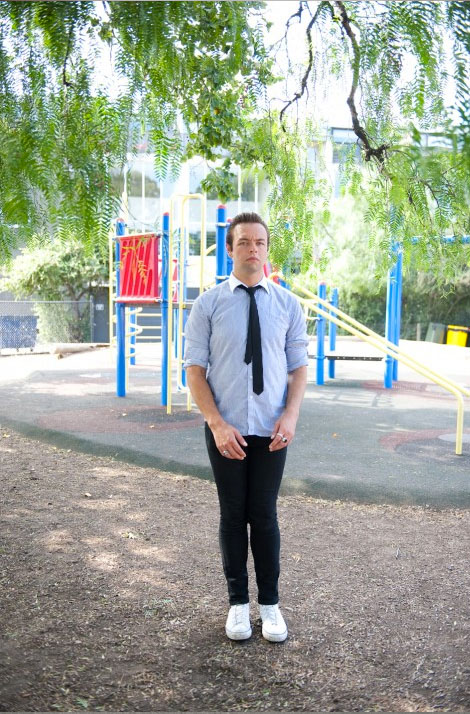 MKA Season One | Review
Sleepyhead by Nathaniel Moncrieff;
22 Short Plays by David Finnigan;
The Horror Face by Glyn Roberts;
J.A.T.O. by Vedrana Klepica
John Bailey | RealTime Arts
Issue #104 Aug-Sep, 2011
FOR SOME TIME AUSTRALIAN THEATRE HAS BEEN SUBJECT TO A SIMMERING YET PERSISTENT ANXIETY SURROUNDING THE FUTURE OF THE PLAYWRIGHT. THE ARGUMENT HAS BEEN REHASHED AGAIN AND AGAIN—THAT AN EMPHASIS ON COLLABORATIVE DEVISED WORKS, NON-TEXT-BASED PERFORMANCE AND CROSS-DISCIPLINARY HYBRIDITY DEVALUES THE ART AND CRAFT OF GOOD OL' FASHIONED THEATRE WRITING. BUT FOR A GLISTERING MOMENT IN MELBOURNE RECENTLY, ALL DEBATE SEEMED QUELLED AS A RATHER ASTONISHING NUMBER OF NEW AUSTRALIAN WORKS PREMIERED ACROSS THE CITY. YOU COULD WITNESS A DIFFERENT PRODUCTION BY A LOCAL WRITER EVERY NIGHT OF THE WEEK AND STILL BE LEFT WITH MORE UNSEEN
mka: for playwrights
One company heralding a writer's renaissance is MKA, a fledgling enterprise whose emergence was anything but simple. Originally based in a converted warehouse apartment in Richmond, MKA's inaugural season was delayed after the local council ordered the closure of the venue due to complaints from neighbours. An interim space was quickly found in the CBD where a series of 25 play readings introduced Melburnians to the company's precis—theatremaking that focuses on the development and presentation of original works that put writing first. A third venue in Prahran was host to MKA's first season proper, comprising four plays of radically different tone and genre, while no less than the Melbourne Theatre Company has come on board to present another short series of readings produced by the group.
The four productions that made up this primer were of varying success. Nathaniel Moncrieff's Sleepyhead proved a less-than-stellar opener, in part due to missteps in the writing. Positioning itself as an entry in the Australian Gothic genre, it both gestured towards familiar tropes and well-worn themes while not quite grasping the innate ambivalences which underscore the gothic.
---
A pair of sisters live in a rural shack with a drunk dad grieving the loss of their mother. His benign admonitions, intended to protect them from the harsh realities of life, force them to seek out other ways of escaping this stifling existence, from fantasy and a patchwork spirituality to a dangerous encounter with a stranger who may or may not be a serial killer. Along the way, the ghost of their mother frequently drops by to ratchet up their sense of guilt a notch, while the recurring disappearance of local girls adds a sinister foreboding to proceedings.
---
Once these elements are assembled however, it's not quite clear how they are to interact, or what we can really take from them. The standards of the genre are all there: the imperilled young girl, the monstrous male, the fusing of psychology and environment, the return of the repressed, the descent into hysteria. Yet it's a passive engagement with these notions that eventually plays out, neither problematising their historical meanings nor tapping into their enduring appeal.
---
Of a radically different order is MKA's follow-up, 22 Short Plays, which is so self-mocking as to amount to an ideal snapshot of postmodern theory in theatrical form. Delivering precisely what it promises—22 tiny comic vignettes, often a mere minute or two in length, 'Plays' may be a misnomer; there's little approaching character or plot here. But as scenes that quickly establish a recognisable theatrical mode before immediately dismantling it, the production works. The undergraduate atmosphere doesn't really detract, indeed seeming entirely appropriate to a production that steadfastly refuses to take anything—least of all itself—with any seriousness. There's no subtext here, but there's almost no sur-text either; scenes are over before they have the chance to develop into something that might approach a critical comment on, well, anything. It's very funny and deliberately pointless.
---
Somewhere between these two works is The Horror Face, a triptych of shorter works by MKA general manager Glyn Roberts. Though set in a dystopian future of clones and corporate control, the work doesn't sit comfortably in strict science fiction mode. The scientists and company drones of each scenario are linked by the deadly spirit of a spectral lion; the significance of this is left teasingly open. Another return of the repressed, certainly, but is it the animal nature of the subjugated human or the vanquished spectre of nature itself? The other theme that connects the suite is that of the philosophical poverty of self-help and motivational speaking; again, there's little direct statement made but plenty upon which to ruminate. The production itself suffered from some awkward staging, directing attention away from the writing's more contemplative aspects, but it certainly came closer to matching MKA's stated brief.
---
If The Horror Face hinted at the company's promise, the final entry in its first season made good that vow. J.A.T.O. by Croatian writer Vedrana Klepica married marvellous design and strong performances brimming with intriguing possibility. A three-piece band arrive in Zagreb a tangle of mid-tour conflict and disappointment; a pair of half-hearted security guards are given the absurd task of protecting a politician's decoy; a lonely woman drowning her sorrows searches for a man to fill her evening. Hovering around all of this is an imminent act of terrorism, though its exact nature is never quite certain.
---
Setting the action in an expansive sandpit makes for some wonderful moments of theatre; in one particularly effective scene a trickle of sand stands in for blood, and the liquidity of the stuff at times suggests that the entire production is occurring on a slowly shifting sea. There's also the playfulness of sand itself and this is nothing if not a playful work. Politics and poetry weave their way through the writing, but the ever-present artifice of playmaking prevents the potential for polemic or a naïve form of realism. It's proof that astute writing isn't incompatible with the form of post-dramatic theatre and is an encouraging cap for MKA's first official turn.
"heralding a writer's renaissance"