Posted at 17 Jul, 00:00h
in
review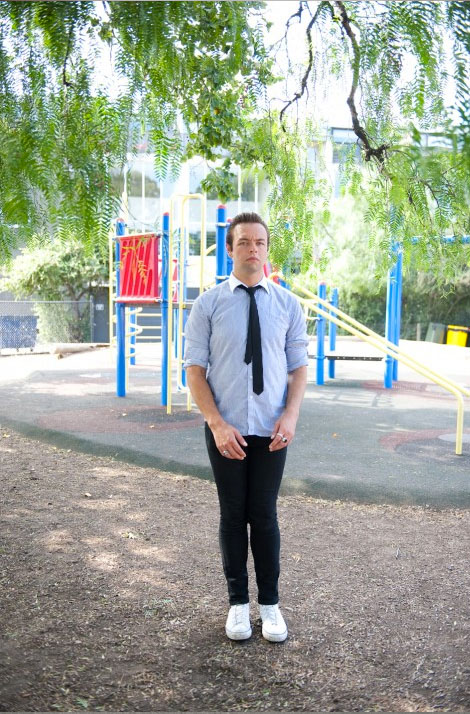 MKA is a Theatre of New Writing and is making a splash on the local theatre scene, with pop-up theatre appearing in unusual spaces and dynamic work being written and performed they are to be commended for both their vision and tenacity. 22 Short Plays by David Finnigan is the second in the current season of works being performed. Running just over an hour it was a tightly packed selection of sometimes surreal humour, drama and music.
---
In such an eclectic piece the performances are integral to maintaining the energy of all the separate little works. It is testament to the abilities of Conor Gallacher; Paul Blenheim and Ellen Grimshaw that they were so easily able to not only capture their characters but transform between them. The direction of Tobias Manderson-Galvin no doubt contributed to this with lovely transitions between the scenes and a smooth flow through the works without a horribly disjointed effect. The choreography too of the movement throughout the work was great, especially in Sitcom x 3 and Beowulf Video Game.
---
The structure of 22 Short Plays allowed a diverse demonstration of David Finnigan's talent: from the cheeky pastiche of Dune to the hilariously identifiable situation of Westpac ATM and the dramatic horror of Ile and Moondirt. There was considerable variety in tone and subject matter and it was all accomplished with considerable panache. Having said that it was a pleasure to let a little narrative to enter the picture in Friction and Finnigan should not underestimate that audience sometimes enjoying the development of a character on the stage.
---
The naming of a show is always crucial to creating expectations, in the case of 22 Short Plays at times it seemed a trifle misleading. 22 Snippets ; Snapshots ; Scenes? Maybe. Plays? Well that is open to debate and interpretation! Undermining expectations of what theatre is – and what a play is – is commendable. But as wonderful as this showcase was it didn't necessarily satisfy my dramatic needs. The short play has become an art-form in itself and much like a short-story there are conventions that are there to be challenged. With 22 Short Plays Finnigan certainly did that, but it would be interesting how many of the shorter scenes will wind up be sustained and developed into works, even a few minutes longer than they were. Then again maybe these pieces work and exist enough as they are; maybe we should all reassess what constitutes a play and get over our expectations?
---
I loved this show, it was frequently hilarious, the actors were outstanding, and the design was intriguing and yet…? It defiantly leaves you wanting more.