Posted at 15 Sep, 00:00h
in
review
a great show with a lot of laughs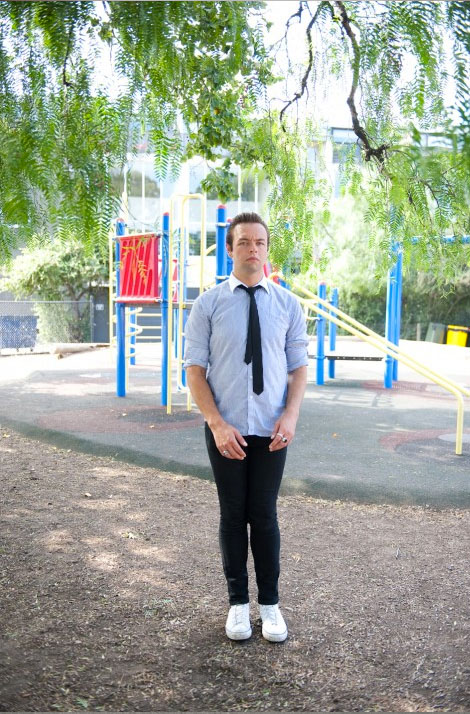 Opening with a convivial vibe at The Street Theatre tonight, 22 Short Plays by David Finnigan is a series of shorts carefully drawn together from longer works and staged by Melbourne's MKA.
---
It should not be taken as a bad thing that I really don't want to see the more complete scripts these shorts came from. As they stand in this context, they're often funny and always clever. While most of the characters tend towards either caricature or the absurd, there is the odd moment when something jumps out as rather more insightful, and the absurdity of the real world dwarfs the absurdity on stage. But it's not often this kind of concept drama plays out well in long form, and perhaps Finnigan is a master of the short form.
---
The promotional material for 22 Short Plays argues vehemently that this is not a sketch show, and that these short plays have somehow been woven together in an arc. I may not have discerned the nature of that arc, but I can confirm that this is much more than a sketch show. Its 22 short plays, while they may not link overtly, sit very comfortably together. In his blog, Finnigan describes 22 Short Plays as "the extracted moments of bliss and perfection from eight years of fumbling", which is a concept I certainly relate to. Sometimes what works for a minute just doesn't translate into a feature-length script. It is unusual, however, to see 22 such minutes of text brought together into a contiguous whole, and Finnigan is justly proud of his work, though he does pass a lot of the credit for this on to Tobias Manderson-Galvin, who selected and edited these works for production.
---
The cast, changing from mountaineers to video game characters to schoolgirls and slutty teachers, do absolute justice to Finnigan's quirky text. Brad Williams and Kerith Manderson-Galvin burst into the energy of the show and ensure engagement for the equally talented Conor Gallacher, whose first couple of characters are appropriately withdrawn. As the plays roll along, Gallacher comes to the fore, and his impeccable comic timing and carefully executed character changes are essential to the establishment of each play.
---
As a show, 22 Short Plays needed much tighter direction, or perhaps just better stage management. Performers stumbled through what looked at times like improvised lighting changes into the next scene, grabbing props and fiddling with a cumbersome (though otherwise effective) stage curtain. Once or twice what looked like it might have been some very interesting chunks of dialogue were drowned out by the music, which, while well-chosen and perfectly complementary thematically, sometimes just drew attention to the sound system and whether it was playing up or being overworked. The plethora of sound effects and lighting changes seemed to have the solo technician in the corner struggling to keep up at times, and there was just too much stage business to keep focus on what are otherwise some very funny, occasionally insightful and always clever little plays. In the end, I just wanted more play and less fuss.
---
Overall, this is a great show with a lot of laughs and the potential to be a rollicking show for the audience, but it clunked a little too often for my liking. It could do with just a little bit of culling, perhaps, but it really needs a very heavy-handed stage manager with regimental precision to make it all it can be.
---
MKA and The Street Theatre present
22 Short Plays
by David Finnigan
Director Tobias Manderson-Galvin
---
Venue: The Street Two, 15 Childers St Canberra
Dates: Sept 15 – 18, 2011
"A great show with a lot of laughs."